Dr. Jordi Monés and Dr. Giovanni Staurenghi to moderate a round table on AMD at the 13th International SPECTRALIS Symposium
Dr. Jordi Monés, the Director of the Barcelona Macula Foundation: Research for Vision, accompanied by Dr. Giovanni Staurenghi, a Member of the Foundation's Scientific Advisory Board, will be the moderators of a round table discussion on Age-Related Macular Degeneration (AMD) at the International SPECTRALIS Symposium. Organised by the Heidelberg Engineering Academy, the event will be held in Valencia on 16-17 October.
Entitled "AMD and More", the round table will provide discussion of developments in the area of Age-Related Macular Degeneration.
In addition, Dr. Monés will give a lecture on "Nascent Geographic Atrophy", a theory about the incipient formation of Geographic Atrophy (GA) from drusen. Meanwhile, Dr. Giovanni Staurenghi will inform the audience about "Transverse Section Analysis".
The Symposium will provide an opportunity to analyse and update a variety of ophthalmological fields like Age-Related Macular Degeneration, vascular diseases, diabetes and myopia. There will also be discussion of practical cases and assessment of new OCT techniques and applications.
Further information through this link.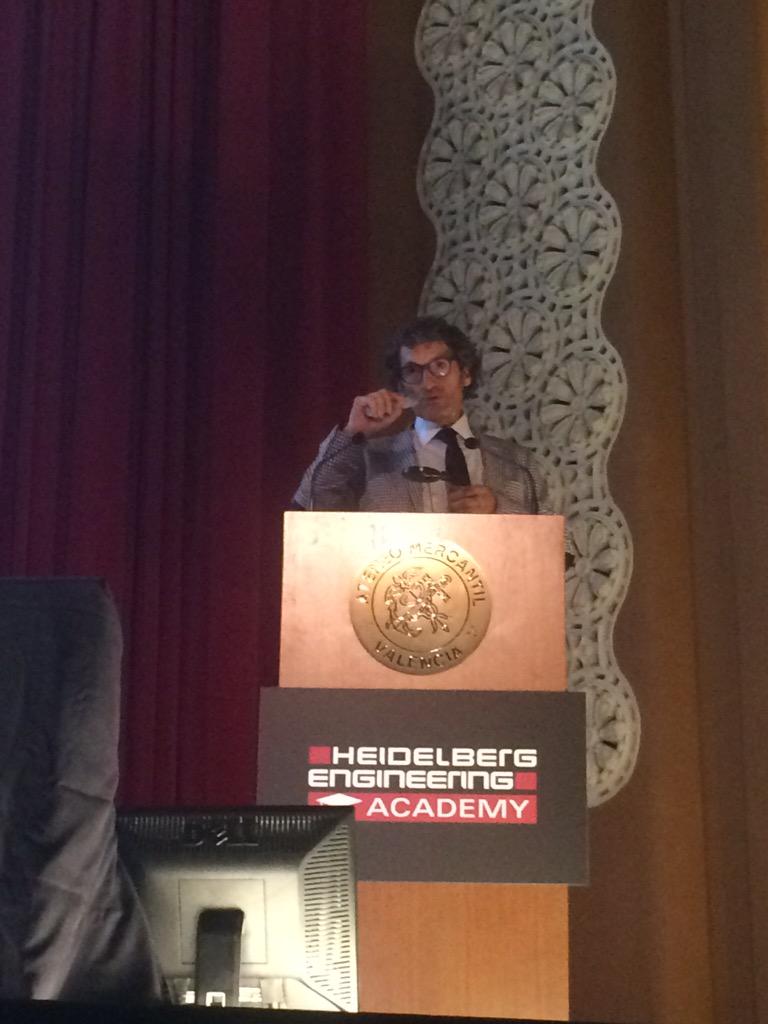 Dr. Jordi Monés during the conference. Image: Dr. Gallego-Pinazo (@GallegoPinazoMD)
Dr. Monés during his presentation. Photo: Dr. Marta Pazos (@MartaPazosMD)